KennedyFitch and IE Corporate Relations invite you to join the HR Breakfast event with professor Nick van Dam
With organizations undergoing unprecedented shifts and the nature of work moving to an increasingly decentralized model, leaders now more than ever need to help their organizations adapt quickly to new realities. Despite leadership development being a top priority for most CEOs, the results seldom achieve their objectives. Leadership programs fail to make a meaningful difference to business performance, and organizations fall short on the leadership talent they need. In this workshop, Dr. Nick van Dam will address why most leadership development efforts fails and what organizations can do to develop leaders at scale. He will leverage insights from a new McKinsey book 'Leadership at Scale' that he has co-authored. The insights on leadership development is grounded from over 375.000 data points and the global experience of more than 25 senior leadership practitioners.
Agenda
08:30
Registration & Breakfast
09:00
Welcome by Isabelle Delacave, Director of Business
Development Corporate Relations Europe IE University.
09:15
Interactive lecture with Professor Nick Van Dam introducing his topic on "Building People Capabilities During The Digital Age".
10:30
Q&A and roundtable discussion.
10:45
Closing comments.
11:00
Networking Coffee.
11:30
Event Closure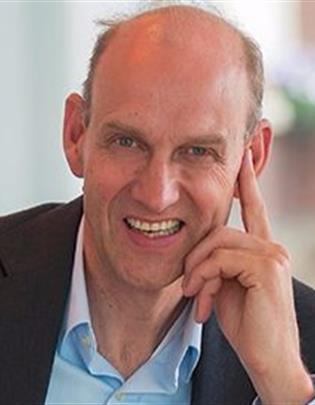 Dr. Nick van Dam has over 30 years of business experience as a former partner, Global Chief Learning Officer, HR Executive, and Client Advisor at McKinsey and Deloitte as well as a Business Unit Director at Siemens. He has served more than 100 clients from around the world as an advisor. Nick is Chief Learning Officer at IE University (Spain), Chief IE Center for Learning Innovation, serves on the University Executive Board and is a Professor in Corporate Learning and Leadership Development. Additionally, he is a Professor at Nyenrode Business Universiteit (The Netherlands), and at the University of Pennsylvania, where he works with candidates in the Executive Doctoral Program for Chief Learning Officers. He is affiliated with McKinsey and Aberkyn as an external Senior Advisor. Nick is passionate about helping individuals reach their full potential. He is inspired by insights from positive and development psychology, philosophy and the neurosciences. He is an internationally recognized thought leader, adviser, researcher, author, and facilitator on corporate learning and leadership development. He has (co-) authored over 25 books and numerous articles.