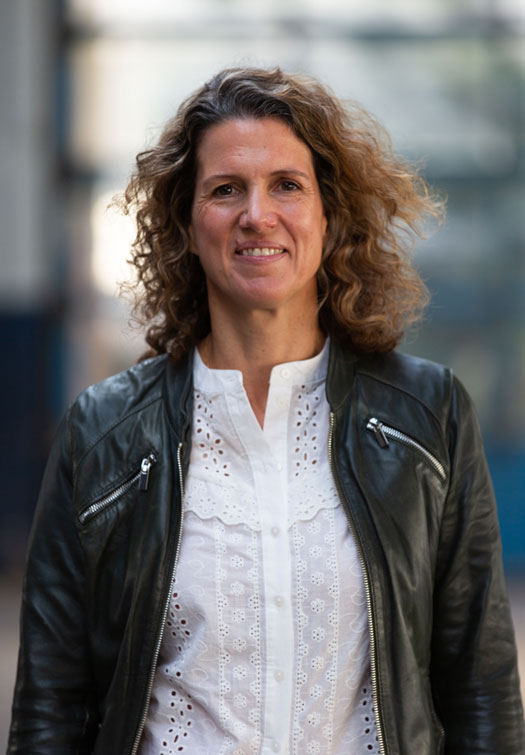 Search specialization
HR


Supply Chain

Purchasing

FMCG
Consulting specialization
Diversity, Inclusion & Belonging

Wellbeing,

Employee Engagement


 
Coaching specialization
Co-Active Coaching curriculum (with the international Co-Active Training Institute CTI, ICF accredited)

NOBCO Coach

Leadership Coaching,

Career Coaching

Practice: Executive Search, Consulting & Coaching
Based in: The Netherlands
Languages: English, Dutch, German
I am a business psychologist at heart, a Professional Co-Active Coach and a compassionate HR Leader with 16 years of international experience in a global matrix organization. During my HR career, I advised and coached executive leadership teams in FMCG and B2B to build high-performing, engaged and inclusive teams. I worked in COE (Recruiting & Employer Branding, D&I) and HR Business Partner roles in Germany and the Netherlands. Co-creating innovative HR initiatives which encourage change in culture and leadership, for a more human-centric work culture, is something I am really passionate about. 
Search
I have broad experience with recruiting and relocating international talents and professionals for diverse functions such as marketing, supply chain, purchasing. Next to a great match between candidate and job profile, I learned how important the complementary match with (leadership) culture and team is, to build high performing, innovative and truly inclusive teams. To create the change clients want to create in their organization. I bring a high cultural sensitivity with me and consider the whole situation and potential of a candidate for a sustainable and successful match.

Consulting
I want to deeply understand the unique situation, language and goals of the client first. This enables to efficiently start collaborating on the "heart of the matter", to design a purposeful journey and to involve the key stakeholder in the change process. I bring strategic thinking, analytical-creative problem solving, community-building skills, enthusiasm and empathy with me. With my experience in D&I and Wellbeing, I can help clients to design an authentic and inspiring journey and to activate a passionate and courageous network of allies, experts and partners.

Coaching
As Coach I travel with my clients to discover and unlock their full potential, their Beautiful Best Self, to evolve the transformation in their private and professional life they long for. Based on my foundation, the Co-Active framework, I support my clients to discover their unique inner resources, their core values, strengths and purpose. I help them to explore new perspectives and opportunities and to walk the mile from the land of intention to the land of commitment and accountability. As a responsible leader of their life story. I am a creative, structured, compassionate and honest Coach who celebrates and champions as well as challenges and mirrors in a warm way.