The Future of HR seen through two different lenses
A research report in collaboration with world class CHROs, renowned thinkers and HR practitioners about the changes in the HR space.
In our latest research at KennedyFitch, in partnership with Gaurav Gupta, Global HR Director at AkzoNobel, we set out to look more closely at the future of Human Resources, at the disruptive changes taking place and their impact on the future world of work.
Taking time to step back and inquire the bigger picture feels like a privilege in today's rhythms of work. But we made it our mission to go out and bring you the thinking of some of the best professionals we know.
Our goal was to discover if the near future of HR and the world of work look the same for two distinct groups of people – HR practitioners and "thinkers"- by interviewing world class CHROs and renowned thinkers, and surveying over 100 HR practitioners, business managers and consultants. This report explores their responses, where they agreed and where they differed, outlining the changes they expect to see taking place in the HR space up to the end of 2025.
We asked the real questions: Is HR still relevant? What will it be accountable for in 2025? How is "HR as we know it" shifting and what broader societal changes are behind that? What do we need to let go of and how will the function evolve?
We would like to express our gratitude to those who generously gave us their time, knowledge and insights for this study: Rosa Lee (Bosch), Aisling Tellard (OurTandem), Piyush Mehta (Genpact), Jean-Christophe Deslarzes (the Adecco Group), Krish Shankar (Infosys), Marten Booisma (ex-AkzoNobel), Ravin Jesuthasan (Mercer), Anette Bohm (KBC), David Ulrich, Josh Bersin, Tom Haak, Volker Jacobs (TI People), Naomi Stanford, Laure Roberts (Syngenta), Jonathan Kersenbaum (TalentTech) and Bob Aubrey.
Aisling Teillard
CEO Our Tandem
Aisling's career spans over 25 years in HR, working across industry and sector and at the most senior levels, and now being the CEO of Our Tandem. As a former HR Director of O2 Telefonica, Aisling led many global change initiatives including performance management, talent management and cultural change programmes. Prior to Telefonica, Aisling was a HR Director and Board member with SAP. With a Masters degree in Performance Management, Aisling progressed into consultancy where she worked with blue chip companies to transform their performance management and leadership practices. From there, she established Our Tandem, an award-winning employee engagement and Continuous Performance Management platform that transforms workplace cultures and inspires people around the world.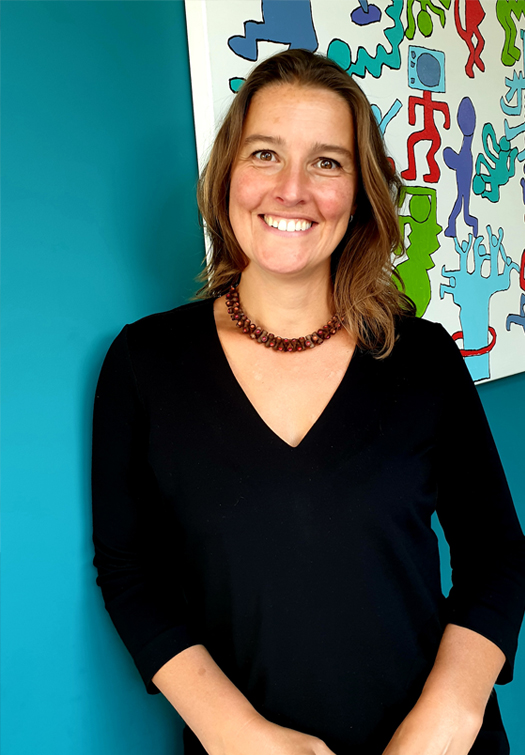 Joyce Wicherts
Partner KennedyFitch
Joyce brings 20 years of international HR experience across a variety of businesses and geographies within Philips. She built her track record in high growth, business turnaround and downsizing situations. Organization Change, Cultural Change, Leadership and Team Effectiveness have been recurring topics on her HR Agenda. She has extensive experience in HR Business Partner roles, as well as CoE roles in Talent Management, Capability Building and International Mobility and has worked with Philips based out of the Netherlands and India, and worked internationally with teams across the globe. Joyce holds a Masters degree in International Business Studies from the University of Maastricht, studied at Université Pièrre Mendès in Grenoble, France and complemented this with graduate programs in Organizational & Industrial Psychology at Nijmegen University. She is certified by McKinsey as Facilitator and Coach for Leadership Transformation and also member of several professional communities for international HR and HR Development.
Philippe De Bock
Partner KennedyFitch
Philippe brings more than 25 years of experience in Human Resources with companies such as American Express, Cummins Diesel Engine Company, Belgacom, DHL, Chiquita, Telenet and lastly with Ahold/Delhaize where he co-led the selection & appointment process during the merger between Ahold & Delhaize. Next to his long standing experience as HR practitioner and leader, he is specialized in talent identification, leadership assessment, direct search, leadership development initiatives, individual coaching and HR strategy development work – mainly in the disruptive HR space. Philippe holds a Bachelor degree in social science and completed several HR executive  development programs at different business schools like UAMS, EHSAL, INSEAD, Henley. He also completed the Advanced Management course at Vlerick and obtained his coaching certification at Columbia University. He holds several certifications in leadership assessment and development tools – such as Insights Profiler, LEA, IDI and Learning Agility.