Data now fuels decision-making in nearly every field. By harnessing the power of data, organizations can better understand what keeps people happy at work, how to boost productivity, which employees will likely be successful, and more. People Analytics is no longer limited to employees in data teams or those with analyst in their job titles, it is now an integral part of every HR job. This webinar series is composed of 3 live sessions and 1 exercise session. Participation is free of charge.
Did you miss the first session? You can still sign up for the next sessions!
Webinar 1: THE POWER OP PEOPLE ANALYTICS
Webinar 2: THE ANATOMY OF PEOPLE ANALYTICS
Exercise Session: BECOMING AN ANALYTICS AWARE HR LEADER
Monday, 5 October from 15.00 16.00
During the workshop we will play some real business scenario's where you can apply people analytics
You will learn how to think people analytics and answer big talent questions in seconds, by using a demo dataset in Crunchr
At the end you have experienced the art of the possible in people analytics and become an advocate for ever.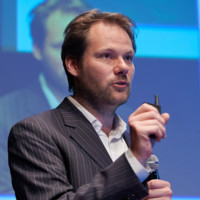 Dirk is the founder and CEO of Crunchr, a People Analytics technology solution that guides users to improve Employee Experience, leads companies through business transformations and prepares for the Future of Work. He was featured in The Economist, won the prestigious Actuary of the Year award and received many international innovation prices with Crunchr.
In 2019, industry analyst Josh Bersin put Crunchr on his global watch-list for people analytics and Talent Tech Labs included Crunchr into the Ecosystem WorldMap. In a 2020 technology benchmark, Crunchr was awarded as a leader by Redthread Research, in collaboration with Insight222.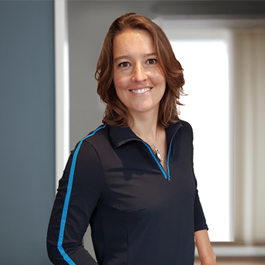 Joyce Wicherts
Partner KennedyFitch
Joyce brings 20 years of international HR experience across a variety of businesses and geographies within Philips. She built her track record in high growth, business turnaround and downsizing situations. Organization Change, Cultural Change, Leadership and Team Effectiveness have been recurring topics on her HR Agenda. She has extensive experience in HR Business Partner roles, as well as CoE roles in Talent Management, Capability Building and International Mobility and has worked with Philips based out of the Netherlands and India, and worked internationally with teams across the globe.
Joyce holds a Masters degree in International Business Studies from the University of Maastricht, studied at Université Pièrre Mendès in Grenoble, France and complemented this with graduate programs in Organizational & Industrial Psychology at Nijmegen University. She is certified by McKinsey as Facilitator and Coach for Leadership Transformation and also member of several professional communities for international HR and HR Development.