Registration for this event is closed
These days, agile is penetrating Human Resources from all kinds of directions. We believe that agile is more than a methodology on its own, rather, it is a mindset. And as we believe in the power of agile, we are eager to share our experience and help others to understand what agile really is and how it can be applied. We are pleased to offer you a masterclass on agile HR and share with you how you can make it work (and prevent it from becoming a hollow phrase). This masterclass is designed to engage and maximize the learning from everyone present.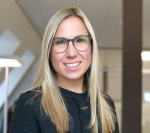 Martina Bender is a Director with Deloitte's Swiss Office in Zurich and in her previous role as Head Talent & Culture and HR Transformation Leader, she spearheaded the transformation of the Talent/HR function towards an agile, employee-centric HR organisation. She defined and launched a new HR operating model within 5 months and led the transition of the function into the new organization. Before joining Deloitte, Martina has been a consultant with McKinsey & Company for 7 years and was a member of the Organization Practice where she specialized in Leadership Development, Talent Management and Transformational Change. Following her passion for Diversity and Inclusion, she also helped clients to crack the code towards gender equality in the workplace. Martina has been vital in the building and launching of the association "Advance Women in Swiss Business". She was profiled in the Women in Business Magazine's "40 under 40, Women of the future" issue. Martina holds a diploma in Business Administration from Mannheim University. She also earned a PhD (Dr. rer.oec.) from the WHU – Otto Beisheim School of Management.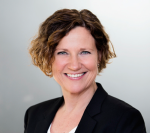 Esther Visser is a seasoned HR professional with an Agile mindset. Her drive is to build future proof HR. After her master's degree in 1994, she worked as an HR professional in management consulting, telecommunications, publishing and in the banking & insurance industry. In 2007 she decided to be self-employed and has been facilitating organization development and change since. In 2012, she was 'infected by the Agile virus' as she calls it, and has been combining HR and Agile from the first hour. She has been working as Agile coach for HR, amongst others with ING, Aegon and Rabobank, as change facilitator in transition programmes and in other, more value-driven HR roles. Esther is a doer; making things practical and concrete, showing the way and assuring everybody comes along.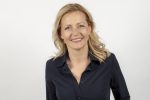 As a passionate People & Change Executive, Alize Hofmeester helps organizations to explore and reshape the future way of working and ignites a different way of thinking to create a new mindset that unleashes agility within organizations. With over 20 years of experience within recruitment, management consulting, healthcare and banking, Alize found her purpose in the massive digital transformation of ING. As one of the first members in the Core Team of this 'Agile' transformation, she helped design new agile structures and created several differentiating approaches on people processes. With a multi-disciplinary transformation team Alize created and led the people side of change. After the local transition, she followed her purpose within the ING Global transition team, where she spread the new way of working and thinking around the globe. As an entrepreneur, founder of the People Journey Circle© and active member of several global agility communities, Alize now is a senior advisor for establishing company-wide 'agility'. She helps companies to unlock the human potential in their organization and how to invite people to collaborate and connect. She actively advises board-level leaders and transformation teams to redesign company structures and trains them on mindset, leadership and the people side of change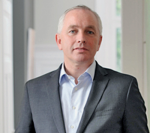 After 25 years in corporate life with companies like SHV, Novartis, UBS, IBM and Bristol-Myers Squibb, Ruud Rikhof turned entrepreneur and co-founded KennedyFitch, a management consulting and executive search boutique with a deep specialization in human resources. Over the recent years the company has built an extensive research body and has regularly published about the Future of work, the Future of HR and about Employee Experience. Next to his executive search practice he regularly consults and runs in-company workshops for HR leaders how they can prepare for a new world in HR. Amongst others, he worked with Martina Bender on the transformation of the HR organisation at Deloitte towards an agile, employee-centric model. He also is the co-founder of the BeyondHRForum and advisor to the Swiss Startup Factory.
Registration for this event is CLOSED.
Sign up to our newsletter
Do you want to stay updated on future events? Fill in this form and subscribe to our newsletter.