Recrafting Performance Management for a Culture that Inspires
KennedyFitch invites you to join our webinar series "Recrafting Performance Management for a Culture that Inspires" in collaboration with Our Tandem.

The world of work has transformed and we now face a new reality of connecting our people in dispersed and remote teams, wherever they may work. This has impacted how we work, manage, develop and assess. HR has now more than ever a responsibility and opportunity to build diverse, inclusive cultures where employees can experience a culture that inspires.
This webinar series will explore how performance is driven from three angles – being employee owned, manager guided and organisation enabled. This series will move through each, exploring practical steps to accelerate your journey into re-imagining the world of work. By harnessing the power of understanding and crafting experiences at work, they can better understand what keeps employees fulfilled, how to redesign processes accordingly and how to boost belonging and performance.
This webinar series is composed of 3 live sessions and 1 exercise session. Participation is free of charge.
Webinar 1: FROM PERFORMANCE MANAGEMENT TO MANAGER GUIDED PERFORMANCE
Friday, 26 February from 11.00 – 12.00 CET
In this webinar we will look at how managers can lead with the heart and mind to drive performance. Leaders ask themselves now: "How do I assess?" and "How do I know how my people are doing?". In this context, we believe that a leadership focused on coaching can create a positive performance shift, part of a roadmap to a happy, healthy, productive culture.
Webinar 2:  EMPLOYEE OWNED PERFORMANCE
Wednesday, 3 March from 16.00 – 17.00 CET
In this webinar, we will focus on how employees can take a transformational leap and take steps to manage their own performance, with the guidance of management, and the facilitation of the organisation. We discover how it is time to abandon traditional ways of working and take a developmental growth oriented nature to our practices. We will tackle the importance of development in the context of performance conversations.  This is the time for democratisation of the 360. No longer is it just a tool for high performers or the executive programmes. Crowdsourced feedback to support an individual to see themselves in realtime 360 view provides a level of self-awareness that truly drives their development. 
Webinar 3: ORGANISATIONAL ENABLEMENT: ROADMAP ON HOW WE GET THERE
Wednesday, 10 March from 16.30 – 17.30 CET
In this webinar, we will look at how organisations can enable employees to own their performance and leaders to focus on guiding and coaching. We will explore how HR might evolve its practices and analytics capabilities.  Real-time data on performance can provide an overview and an in-depth view of your organization, showcasing your culture through a new lens. 
Embracing the future puts HR at the heart of driving a high performing culture through the growth and development of the individual. Shaping an organisation that fosters true coaching environments empowers HR to have a bolder voice at the table. One that is much needed in the world of today.
Exercise Session: CREATING A WORKPLACE CULTURE AT AN INDIVIDUAL, TEAM AND ORGANISATION LEVEL
Wednesday, 16 March from 16.00 – 17.00 CET
During the workshop we will play some real business scenarios where you can apply your new skills and knowledge. You will learn how to look at the experience of performance by using a demo case in the Our Tandem platform, where there are clear and traceable means of measuring continuous performance and a focus on development, learning and creating a coaching environment of support.
Bring your business leader to make the most out of this session! At the end you have experienced the art of the possible in the performance space.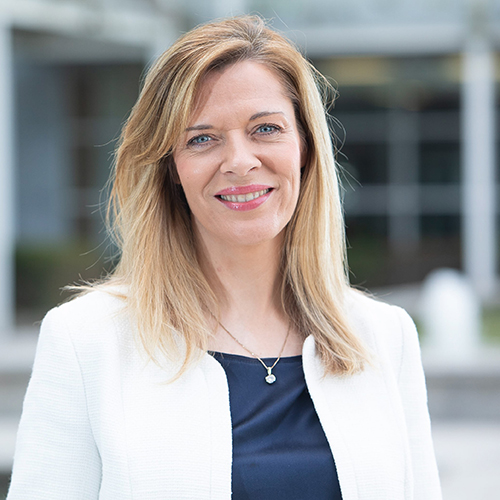 Aisling Teillard
CEO Our Tandem
Aisling's career spans over 25 years in HR, working across industry and sector and at the most senior levels, and now being the CEO of Our Tandem. As a former HR Director of O2 Telefonica, Aisling led many global change initiatives including performance management, talent management and cultural change programmes. Prior to Telefonica, Aisling was a HR Director and Board member with SAP. With a Masters degree in Performance Management, Aisling progressed into consultancy where she worked with blue chip companies to transform their performance management and leadership practices. From there, she established Our Tandem, an award-winning employee engagement and Continuous Performance Management platform that transforms workplace cultures and inspires people around the world.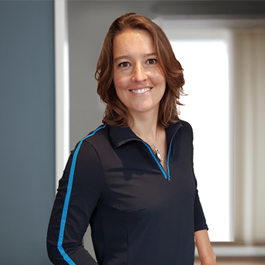 Joyce Wicherts
Partner KennedyFitch
Joyce brings 20 years of international HR experience across a variety of businesses and geographies within Philips. She built her track record in high growth, business turnaround and downsizing situations. Organization Change, Cultural Change, Leadership and Team Effectiveness have been recurring topics on her HR Agenda. She has extensive experience in HR Business Partner roles, as well as CoE roles in Talent Management, Capability Building and International Mobility and has worked with Philips based out of the Netherlands and India, and worked internationally with teams across the globe. Joyce holds a Masters degree in International Business Studies from the University of Maastricht, studied at Université Pièrre Mendès in Grenoble, France and complemented this with graduate programs in Organizational & Industrial Psychology at Nijmegen University. She is certified by McKinsey as Facilitator and Coach for Leadership Transformation and also member of several professional communities for international HR and HR Development.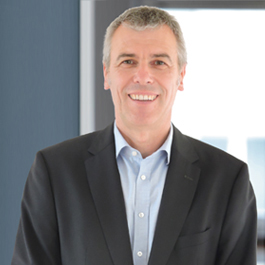 Philippe De Bock
Partner KennedyFitch
Philippe De Bock brings more than 25 years of experience in Human Resources with companies such as American Express, Cummins Diesel Engine Company, Belgacom, DHL, Chiquita, Telenet and lastly with Ahold/Delhaize where he co-led the selection & appointment process during the merger between Ahold & Delhaize. Next to his long standing experience as HR practitioner and leader, he is specialized in talent identification, leadership assessment, direct search, leadership development initiatives, individual coaching and HR strategy development work – mainly in the disruptive HR space. Philippe holds a Bachelor degree in social science and completed several HR executive  development programs at different business schools like UAMS, EHSAL, INSEAD, Henley. He also completed the Advanced Management course at Vlerick and obtained his coaching certification at Columbia University. He holds several certifications in leadership assessment and development tools – such as Insights Profiler, LEA, IDI and Learning Agility.