Supply Chain Consulting Team
RICARDO CUEVAS
ASSOCIATE PARTNERRicardo Cuevas brings together strong technical expertise in Supply Chain management with an acute understanding of people & team dynamics. Such combination has allowed him to successfully drive Supply Chain Transformation programs, Sourcing and Supplier Development Strategies, Supply Chain Network Design, M&A Integration and End-to-End Value Improvement for leading multinationals in various industry sectors and geographies.
Over his +15 years of experience working with blue-chip companies such as Unilever and Procter & Gamble, Ricardo has lived and worked in three continents; leading organizations and task forces in Mexico, Argentina, Switzerland, France, Thailand, Indonesia and Vietnam.
Ricardo has played decisive roles within Supply Chain integration teams after acquisition of global brands such as Wella, OralB and Eukanuba. He has led challenging restructuring, re-organization and transformation programs to enable aggressive margin improvement strategies for brands such as Omo, Skip, Magnum and Carte d'Or. He has been pivotal in breaking "silo-mentality" across functions and teams, integrating external partners' views and embedding true end-to-end thinking in the design and implementation of business improvement plans. This, with a clear vision to enable Supply Chain's early engagement and impactful contribution to the business' long-term growth strategies.
Ricardo holds a bachelor degree in International Business & Economics from Instituto Tecnológico de Monterrey and an executive development diploma from IMD -International Institute for Management Development-. He is fluent in four languages and is passionate about enhancing performance of teams & individuals, building strong partnerships across functions and empowering people to make swift decisions based on calculated risks.
Contact by email

Connect on LinkedIn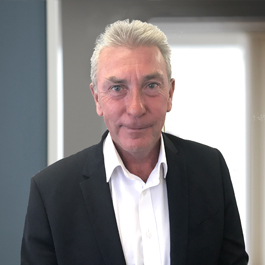 John Corrigan
SENIOR ADVISORJohn Corrigan combines experience of more than 30 years of Supply Chain Management in blue-chip companies across different sectors and countries; where he held senior management roles ranging from strategy design and global capabilities deployment, to direct responsibilities over manufacturing operations, research & development, quality assurance, procurement, logistics and customer service. He has lived and worked in the UK, the US, the Netherlands, Canada, France and Portugal and is fluent in English and French.
John's experience spans across industries; building on sectors such as Oil & Gas, where he led downstream procurement and other major operational improvement projects in Shell from 19XX until 19YY, to Wines & Spirits, where he held senior Supply Chain Management roles and led strategic projects such as the design and implementation of Allied Domecq's North American Supply Chain organization and the supply chain due diligence for Pernod-Ricard's acquisition of Absolut Vodka.
John held senior management roles at Pernod-Ricard being responsible for the design and implementation of global procurement, R&D and Supply Chain strategies in over 50 countries; including network design, CAPEX deployment, SKU and inventory optimization. He also held direct responsibilities over manufacturing, demand & supply planning, customer service & logistics.
John holds an Honours BSc and a Ph.D in biological sciences from the University of the West of Scotland, in association with Glasgow University. He also is a Diploma Member by Examination of the Institute of Brewing in the UK. He has served as a member of the Citizens Advice Bureau in England and, before joining KennedyFitch, was a member of the Pernod Ricard Holding Company Management Team.
Contact by email

Connect on LinkedIn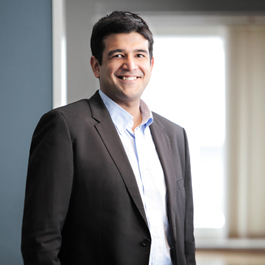 UTKARSH SHARMA
DIRECTORUtkarsh completed a BA in electronics and electrical engineering, followed by a BA in electronics and laser engineering at MIT in Boston. After a summer intern with McKinsey in New York he joined Credit-Suisse in Singapore in the trading department and was fast-track promoted to an associate in their M&A department. He subsequently joined a social enterprise for migrant workers where he successfully helped the foundation to professionalize and grow; this NGO has been selected in 2013 as charity of the year by Barclays Capital.
In 2013 he completed his MBA in St Gallen and post MBA he was lead associate for the divestiture of Sulzer METCO. Utkarsh brings M&A experience across a variety of industries, with a focus on Industrial Goods/Services (FMCG, Pharma, Building Materials, Telecommunications, e-Commerce) across Asia Pacific (Thailand, Malaysia, Indonesia, Philippines, India, Singapore) and Europe, Switzerland and APAC.
He works in our offices in Switzerland and Singapore.
Contact by email

Connect on LinkedIn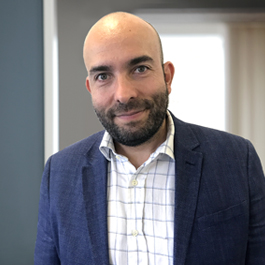 KARLO MOYA
DIRECTORKarlo Moya combines deep operational knowledge with broad strategic Supply Chain insight. He is passionate about driving change to deliver excellent performance. He has built his professional career in Mexico, Spain and Switzerland and is fluent in Spanish, English, French and Catalan.
With over 20 years of hands-on experience in manufacturing, engineering, production planning, quality and business development in FMCG multinational companies such as L'Oréal, Coty and Nestlé – Purina Karlo has developed thorough knowledge of the Integrated Supply Chain.
During his time as plant director at Coty, he fundamentally transformed the factory by: multiplying capacity and increasing productivity, capabilities, safety, quality and service level. All this substantially impacted the financial performance of the factory and the overall P&L of the company.
In his recent years as an Operational Excellence expert, he has helped his partners achieve their objectives by identifying the major value adding processes, developing and supporting the execution of the necessary plans to eliminate losses and drive end-to-end efficiencies. All this, within the frame of Lean – Six Sigma.
Karlo holds a bachelor degree in Chemical Engineering from National University in Mexico, a Strategic Marketing diploma from Intercontinental University in Mexico and a diploma on Supply Chain Management from IMD – Lausanne. He is certified by the Swiss Association for Quality as Black Belt in Lean-Six Sigma.
Contact by email

Connect on LinkedIn