KENNEDYFITCH NEWS
MARCH, 2016
NEW PARTNERS AT KENNEDYFITCH MANAGEMENT CONSULTING

We are very pleased to announce the appointment of two new partners at KennedyFitch, expanding our presence in Europe and starting up our activities in the United States. These new partners will complement our already existing presence in the Netherlands, Germany, Switzerland and Dubai.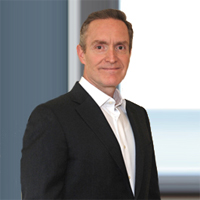 With 25+ years in corporate HR roles Elliott Nelson will spearhead the development of our management consulting business based out of New York in combination with his work in Europe. Elliott was founder and Managing Director of TalentXS and brings 25 years of experience in top corporate HR roles building global Talent Management, Learning and OD strategy, function and processes as the first Chief Learning Officer of Pfizer, first Head of Talent and Leadership Development at AkzoNobel, first Head of OD at Novartis Research, SVP HR at Fujitsu Consulting and the first Head of OD/Talent at Fujitsu-Siemens Computers. He has led numerous integrations and transformations. Elliott has a long track record advising and coaching global leaders, building innovative learning programs and organization capability, and leading complex global implementation projects and communications. Elliott has lived in Europe for 12 years (Italy, Germany, Switzerland, The Netherlands). He has a B.S. in Finance from BYU, and an MBA in International Business from Thunderbird. He resides in Connecticut, USA.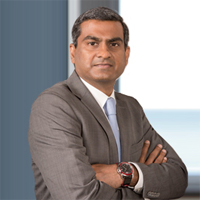 Hari Aburri will work from the Zurich office. Hari's focus and specialisation is on the intersection between Strategy, Leadership & Change. His work, approaches, design thinking and solutions are often described as creative, innovative, unconventional and are anchored by simplicity. He has keen interest in emerging technologies and their interface with people. Hari has well rounded experience in Human Resources across sectors of Engineering, Manufacturing, FMCG, Financial Services, Healthcare and Retail in the context of M&A's, Integrations, Start-Ups involving complex change management in companies like Coca-Cola, GE, Baxter, Wallmart. At AonHewitt he was responsible for managing several businesses and leading the People Strategy in challenging markets. Hari has been active at Universities as a guest speaker and faculty on a range of Organisation, Leadership and Change subjects. Hari holds a graduate degree in Economics (major) and a Masters Degree in Human Resources.
EXECUTIVE SEARCH PROJECTS
We are currently working on the following executive search projects for the HR function. For more information on these projects, please reach out by mail to:
Ruud Rikhof, Managing Partner KennedyFitch,
ruud.rikhof@kennedyfitch.com
or
Sebastian Malinski, Director, KennedyFitch,
sebastian.malinski@kennedyfitch.com
Global Head Learning for a 25.000 employee engineering company, based in the Nordics. This is a new role and the function will need to be built from the ground up.
HR Executive for a 20.000+ employee business with 7 BUSD revenue. A minimum of 20 years in HR is required in large global roles with an employee population of 15.000+. Position is based in Western Europe.
Head TA and learning EMEA for a 15.000+ employee region of a large US multinational. Location independent in Europe, this role requires 10-15 years in corporate TA and learning.
HR Director Central Europe + HR Director South West Europe Based out of Germany and France respectively, both roles requires 10-15 years experience, top HRBP capabilities, coupled with very strong OD experience.
Global Head Talent for a company with 25.000+ employees based out of Western Europe. App 15 years exposure required to top HR practices in best in class companies combined with very strong implementation capabilities.
2 senior L&OD leaders in the chemical industry in a company with 30.000+ employees. App 10-15 years of experience required supporting global and complex large scale organisational transformations. One role requires deep SME in org design.
WORKSHOP ON THE FUTURE OF HR
We have developed a point of view about the future of HR and have successfully ran workshops for the top HR leadership teams of multinational companies and at HR conferences. The feedback we receive consistently confirms that "we are on to something new" and that "we capture the paradigm shift" really well. The session focuses amongst others on:


Megatrends that shape the workforce of the future
Is HR prepared for the Future: why so many HR transformations fail
The world beyond Dave Ulrich and the required HR competencies
The (ongoing) expectation gap between Line and HR
The importance of talent management in a world where intangibles make the difference
The technology tsunami in HR that is coming our way
Design thinking on the future setup of HR
This workshop is a perfect intervention for a senior HR leadership meeting. Please reach out to
michael.liley@kennedyfitch.com
, Partner at KennedyFitch if you like to know more.
THE INTERNATIONAL HR COMMUNITY NETHERLANDS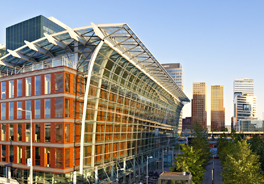 In partnership with Willis Towers Watson we host every 6 weeks in Amsterdam an International HR Community. The next one is April 14th when Nick van Dam, Chief Learning Officer at McKinsey is speaking.
Please visit
www.internationalhrcommunity.nl
for more information.