Future of Work Webinar Series
DOWNLOAD LINKS
Webinar by Karen Eber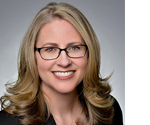 Performance Management is at the epicenter of organization transformation. Whether you are already on the journey or contemplating changing performance management, there is an entire ecosystem to address. This session will provide an overview of:
- What are key lessons/experiences from GE and other leading companies
- How to transform strategy, technology and leadership development
- How does this change the People Leader role
Karen Eber leads the strategy for Culture and Executive Development for the 90K people in 150 countries in GE Power. She formerly led the design and testing of performance management at Deloitte, as well as Executive Leadership Development. Karen based in Atlanta, GA. She is focused on transforming teams, organizations and individuals with creative approaches to leadership and talent development, and shaping culture.
>> 11.01.2018 - Presentation (PDF) Karen Eber
>> 11.01.2018 - Recording (MP4) Webinar Karen Eber
Webinar by Lorenzo Galli
In this session, we will call on HR professionals to think more like scientists when it comes to the future of work. To think like a scientist means to be skeptical, to look for meaningful evidence and to appraise information with a critical eye. We believe HR and the wider business community must adopt a more systematic, evidence-based perspective, to make better decisions and investments. Lorenzo Gallì is the Founder and Managing Director of ScienceForWork, a non-profit Foundation that provides decision-makers with trustworthy and useful insights from behavioral science. He also works at Mercer, where - as a behavioral scientist and consultant - he specializes in integrating science and practice to create evidence-based HR solutions.
>> 02.11.2017 - Presentation (PDF) Lorenzo Galli
>> 02.11.2017 - Recording (MP4) Webinar Lorenzo Galli
Webinar by Lucy Adams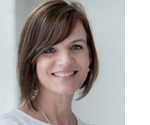 Lucy Adams, CEO of Disruptive HR, will offer a new way of delivering HR, a new way of working where each individual is treated as an adult. Where we think about each employee as a consumer and where we remember that each person is a human being. Lucy Adams created Disruptive HR after having held senior level HR roles in a variety of sectors, most recently at the BBC. She grew frustrated with the lack of innovation and fresh thinking in the profession and wanted to find new ways of tackling old problems. She now runs the agency to help HR Directors and business leaders to do things differently. Lucy is also the author of "HR Disrupted" a book packed with practical ways to innovate your approach to leading people in a disrupted world.
>> 07.09.2017 - Presentation (PDF) Lucy Adams
>> 05.10.2017 - Recording (MP4) Webinar Lucy Adams
Webinar by Volker Jacobs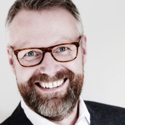 It pays for large organizations to have a specific digital HR agenda in place: The digital agenda has the potential to reduce HR function cost by 10-40%, improve talent outcomes by 12% and increase work productivity by up to 9%. 'Customer Experience of HR' (CxHR) is the best way to implement the digital HR agenda. Together with some 50 European and U.S. companies, TI People have studied digital HR agendas of large organizations, set up a program to design a digital HR agenda and co-created a 'Customer Experience of HR' toolkit.
• Research: Digital agenda for HR
• Best Practices: What advanced companies are doing
• Program Layout: How to go about a digital HR agenda
• CxHR: How to implement 'digital' for the end-customers of HR
• Workshop: Most impactful customer journeys for HR
Volker has helped numerous progressive companies design and implement their people and HR strategies. For years, he is a trusted advisor to CHROs and senior HR executives of leading companies in Europe and the U.S.. He is a senior thought leader, speaker and author in the field of HR strategy, transformation, innovation and digitalization.
>> 07.09.2017 - Presentation (PDF) Volker Jacobs
>> 07.09.2017 - Recording (MP4) Webinar Volker Jacobs
Webinar by Christian Neubert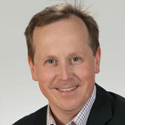 Most companies are facing critical Talent shortages. Risks include loss of strategic competence, increasing costs, less innovation capacity and declining productivity. Many companies are affected by the demographic decline of labor supply and talent scarcity in the market. New ways of working together, hyper-connectivity and diverse needs of different generations within the workforce are forcing global companies to rethink their approaches. Companies need to address these challenges holistically and strategically plan to deliver the right workforce, at the right time, with the right capabilities. This webinar addresses how to build and sustain internal capability for Strategic Workforce Planning with best-practice process methodology and an integrated software solution.  
Christian Neubert is the founder of Human Edge, a Digital Entrepreneur, an HR Executive and Board Member. He has 20+ years' experience shaping and developing organizations and building high performing teams. In his past corporate roles at Syngenta, Sandoz, Novartis and others, he has worked with executives for major business and culture transformations in a variety of situations like start-up, restructuring, right-sizing, M&A, due diligence and merger integration.
>> 01.06.2017 - Presentation (PDF) Christian Neubert
>> 01.06.2017 - Recording (MP4) Webinar Christian Neubert
Webinar by Guy Halfteck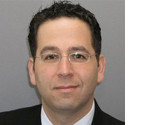 Guy Halfteck, Founder & CEO of Knack grew up in Israel, where he served as a ship vice-commander in the Navy. He later studied law, economics and game theory at the Hebrew University, Columbia, and Harvard. He started Knack after getting turned down for an early-career leadership program at a top New York hedge fund. That experience led Guy to look for a smarter way to showcase one's talent than the traditional credentials, experience, and interviews. Going back to his notes from a game theory class he took at Harvard, he realized one's behavior in games was the key to solving this problem. Building on these insights, Guy brought together a world-class team that included people from game design, computer graphics, behavioral science and computational neuroscience, software engineering, and artificial intelligence to develop a technology that uncovers people's hidden talents and matches them with the most suitable education fields and job opportunities — through mobile games.
>> 04.05.2017 - Presentation (PPT) Guy Halfteck
>> 04.05.2017 - Recording (MP4) Webinar Guy Halfteck