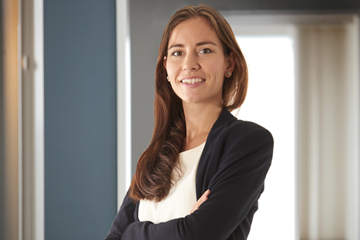 DIRECTOR
Franziska is a Director at KennedyFitch. She began her career in Recruitment and HR a decade ago in Germany, eventually specialising in Executive Search and the Digital Economy. Originally from Germany, she has previously lived and worked in Belgium, France, Germany, Monaco and Switzerland, always covering the EMEA region.
At KennedyFitch she focuses on delivering outstanding leadership talent and HR Consulting to extraordinary companies in the Digital Economy.
Before joining KennedyFitch, Franziska hired high-level profiles into the internet economy for a specialized boutique search firm. She helped to attract and hire top talent for some of the most successful companies in technology including Amazon, Expedia, Skyscanner, SoundCloud and other venture-capital backed start-ups.
Franziska holds a Masters in Human Resources Management at SKEMA Business School as well as a Bachelor in International Business. Franziska is fluent in English, German and French.
She works from our office in Switzerland.
Contact by email

Connect on LinkedIn