Digital Economy
The new economy is radically disrupting all traditional businesses and change is happening at an unprecedented rate. Companies can often feel overwhelmed by the pace of technology change and the prospect of keeping up with the competition. We help our clients address these challenges with a dedicated executive search practice with a specific focus on fast growth and transformational digital businesses to help them hire the right leadership talent.
With over a decade of expertise in attracting and hiring top talent for some of the most successful companies in technology we have some unique insights into the challenges companies face going through fast growth and transformational change.
The leadership hires we make, ranges from general management, strategy, sales, marketing, product, technology to human resources. We have access to the global talent pool and attract leaders with a distinctive edge that accelerate the growth of a digital company. As with our traditional Executive Search Practice, we focus largely on globally-minded candidates. More than 60% of our candidates relocate internationally for their new role.
In our unique, candidate-driven approach we look for the best career solution, fitting in both professional and life context, rather than "simply" looking for the next company and job. Especially in our digital practice it is crucial to hire not only the right competencies and experiences, but also understand those ones who nurture a great company culture. Those with unmatched capabilities to create fresh ideas, develop cutting-edge products and services. Those who disrupt the status quo and set standards for others to follow.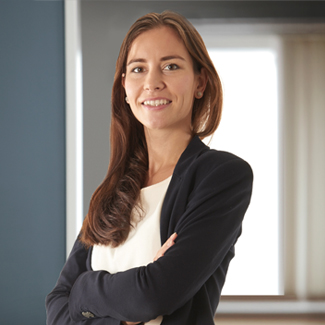 Franziska Seidel
Director
Franziska is a Director at KennedyFitch. She began her career in Recruitment and HR a decade ago in Germany, eventually specialising in Executive Search and the Digital Economy. Originally from Germany, she has previously lived and worked in Belgium, France, Germany, Monaco and Switzerland, always covering the EMEA region. At KennedyFitch she focuses on delivering outstanding leadership talent and HR Consulting to extraordinary companies in the Digital Economy. Before joining KennedyFitch, Franziska hired high-level profiles into the internet economy for a specialized boutique search firm. She helped to attract and hire top talent for some of the most successful companies in technology including Amazon, Expedia, Skyscanner, SoundCloud and other venture-capital backed start-ups. Franziska holds a Masters in Human Resources Management at SKEMA Business School as well as a Bachelor in International Business. Franziska is fluent in English, German and French. She works from our office in Switzerland.