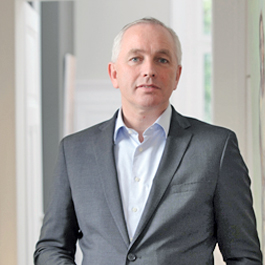 Ruud Rikhof
Managing Partner
Ruud Rikhof is co-founder of KennedyFitch and a Human Resources executive with 30+ years of experience with IBM, Novartis, Bristol-Myers Squibb, The Nuance Group, UBS and SHV (one of the largest family owned company in the Netherlands). He has worked in global, regional and local roles and served client populations of up to 20.000 employees and led HR teams of 50+ HR Business Partners and was based in The Netherlands, Austria, the UK and Switzerland. At KennedyFitch he focuses predominantly on executive search for the Human Resources function. He is the co-founder of the BeyondHRForum, was an Advisory Board Member of the Executive Masters of Strategic Human Resources Management (a joint program of Bocconi and Cornell), assessor at the Schweizer Studienstiftung, co-founder of the CHRO-circle in Switzerland, co-founder of International HR Communities in Switzerland and the Netherlands. He also he sponsored an award winning study on Human Capital investments in the Private Equity industry and co-authored research on learning agility.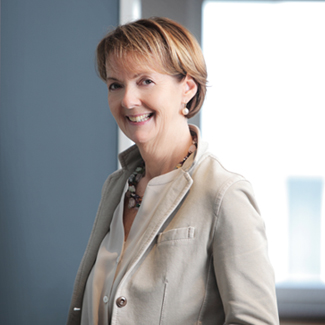 Margaret Rikhof
Partner
Margaret Rikhof is co-founder of KennedyFitch, she has a 20+ year track record in international executive search amongst others with Egon Zehnder and Ward Howell. She lived and worked in the Netherlands, Austria, UK, Germany and Switzerland and has recruited and placed executives at all levels within virtually every industry and geographies. She is the founder of Spouse Career Centre in Switzerland, a Board Member of the Foundations For Learning, a Career Coach at HSG St Gallen, a Career Counsellor to the Fellows of the World Economic Forum and an Assessor with the Schweizer Studien Stiftung.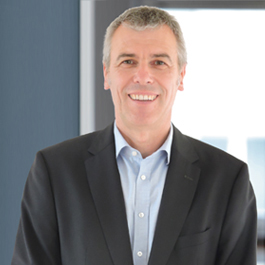 Philippe De Bock
Partner
Philippe De Bock brings more than 25 years of experience in Human Resources with companies such as American Express, Cummins Diesel Engine Company, Belgacom, DHL, Chiquita, Telenet and lastly with Ahold/Delhaize where he co-led the selection & appointment process during the merger between Ahold & Delhaize. Next to his long standing experience as HR practitioner and leader, he is specialized in talent identification, leadership assessment, direct search, leadership development initiatives, individual coaching and HR strategy development work – mainly in the disruptive HR space. Philippe holds a Bachelor degree in social science and completed several HR executive development programs at different business schools like UAMS, EHSAL, INSEAD, Henley. He also completed the Advanced Management course at Vlerick and obtained his coaching certification at Columbia University. He holds several certifications in leadership assessment and development tools – such as Insights Profiler, LEA, IDI and Learning Agility.
Sebastian Malinski
Partner
Sebastian is a Human Resources Executive with close to 20 years of experience from international companies operating in food, FMCG and healthcare industries. He has served with Medtronic, Philip Morris and Bahlsen in local subsidiaries, manufacturing environments and in international headquarters in Poland and Switzerland. During his tenure, he has accumulated deep insight to the latest trends in the area of talent management, employer branding, employee engagement and inclusion. Being passionate about education systems he co-founded the Lake Leman International School, a private international school operating in the Lake Geneva region. He is also engaged in initiatives aiming at tangible improvements of gender balance at the leadership levels of various organisations. In this context, he represents EDGE, an organisation that has developed a unique methodology to certify companies on their gender equality strategy and practice. Sebastian is a co-founder of the International HR Community in Singapore. He holds an Engineering and Masters degree in Organisation Management from the Academy of Science and Technology in Krakow.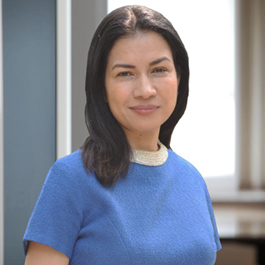 Telma Viale
Partner
Telma Viale combines understanding of the international public sector, as well as technical knowledge as an organizational psychologist, with over 25 years of experience supporting global leadership within institutions dealing with sustainable development challenges in areas such as health, climate, migration, social protection, employment, skills, and sustainable peace. She has lived and worked in the USA, Switzerland, the UK, France, Afghanistan, Mozambique, Italy, Denmark, and is fluent in five languages. Her background comprises advocacy roles as Special Representative to the United Nations and Director of the International Labour Organization in New York, as their focal point for the UN Task Team for the 2030 Sustainable Development Agenda and Vice-Chair of the UN Development Group – a consortium of UN agencies, created to improve the effectiveness of UN development activities at the country level. Telma has been a pioneer in bridging organizational psychologists' insights with humanitarian work. She has led human resources departments servicing global stakeholders in over 50 countries, addressing talent management transformations, building strategic unity, and leadership development. Recently, Telma has been the Organizational Development Director for a global executive search firm, leading Director-General searches for institutions such as the Asian Development Bank, the International Union for Conservation of Nature, the Global Environment Facility, and UNICEF. Telma holds a Master in Organizational Psychology with a focus on organizational change and consultation from Columbia University in New York, and a Bachelor of Arts in Psychology and Romance Languages from the City University of New York. Telma was also a scholar of the US National Science Foundation. Her pro bono contribution to sustainable peace and development includes directing global partnerships and influence for the World Summit of Nobel Peace Laureates.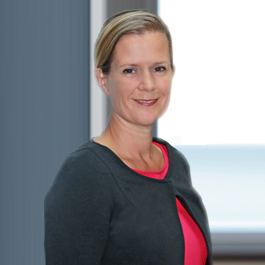 Lucille Adriaens
Partner
Lucille Adriaens is an HR executive with more than 20 years of international experience in human resources, covering all geographies and core business functions within Philips. She has been working for multiple divisions in a wide variety of HR capabilities. In her last role she was VP HR for Global Strategy, Innovation and Marketing. Prior to this she worked in Philips Corporate as Head HR new venture integrations. Previously she was Head Talent Management Benelux, Head of Head of Global Executive Talent and Learning and between 1998 and 2004 she was Global Head HR Development for the semiconductor division. Lucille started her career as HRBP in the consumer electronics division. She is an advisory board member of TIAS and she chairs HR and Talent Management networks for EGN. Lucille brings expertise and has a proven track record in guiding transformations in Talent Management, Post Merger Integration as well as in Leadership Development. Connecting heart and head, she is a Leadership Development facilitator, a Team Effectiveness specialist and a one-on-one Executive Coach. Lucille completed the Tavistock program in Coaching for Leadership and Professional Development and is a certified Accelerated Team Performance Trainer. Lucille is a certified Leadership Circle Profile consultant and coach. She completed a post Master in Behavioral Learning & Development and Master in Human Resource Science at the University of Tilburg.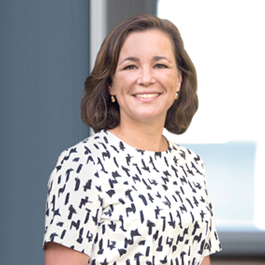 Tineke van den Heuvel
Partner
Tineke van den Heuvel brings 20 years of international HR experience in transformational leadership roles as HR director, Consultant, Executive Facilitator and Coach with Unilever, HayGroup, Novartis and Philips based out of the Netherland and Switzerland. She has a proven track record in large scale global transformational change (Cultural change, Leadership Team Effectiveness, Organizational redesign), touching head and heart in organizational, team and individual processes. Tineke has worked with leaders and teams across the globe in the US, China, Japan, Dubai, and others. Tineke holds a Masters degree in International Business Studies from the University of Maastricht and has expanded her HR knowledge with Human Resource Executive programs from the London Business School and University of Michigan, Ross Business School. She is certified by McKinsey as Facilitator and Coach for Leadership Transformation and is a certified Systems-Psychodynamics Coach and Consultant by the Tavistock Institute/ University of Utrecht. She is also a member of several professional communities for international HR and HR Development and is a guest lecturer at the Tilburg University in Strategic Human Resource Management.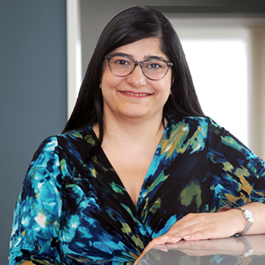 Mirna Zerekli
Partner
Mirna Zerekli is an HR executive with 25+ years global track record in international Human Resources. She started her career in 1995 with Shell in Syria and progressively grew through the company with international HR roles based in the UK and the Dutch Headquarters of Shell, moving between business facing positions and talent CoE assignments. In her last role of her 15 years career with Shell, she was the UK HR Head for Shell Oil products, before moving to Alstom Thermal Power where she was, based out of Switzerland, the Global Head of Talent for the 35.000 employee division of the Alstom Group. In 2015 she moved to Denmark when she was appointed VP and Group Head of Talent at Danfoss, a leading engineering company with 25.000 employees. Mirna specialises in Talent Management, Leadership Development, Executive Coaching, Change Management and Executive Search and is passionate about unleashing potential and enabling change. She is also experienced in executive search utilising her vast network across the globe. In addition to her corporate work, Mirna mentors and coaches female entrepreneurs in emerging markets with the Trestle Group Foundation. Most recently, she is involved with the Syria Trust for Development helping to set and implement their HR strategy supporting the Trust's rapid growth that aims to facilitate the education, reintegration and development of the country's human capital. Mirna lives in London and works globally.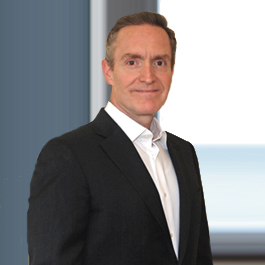 Elliott Nelson
Partner
Elliott Nelson specializes in coaching leaders and teams in Transformations and helping companies build an Employee Experience-based People Strategy. He has 25 years experience building the People Strategy and leading large scale Transformations in top global companies. He served as the global corporate head of Talent Management and Organization Development, building the People Strategy and Talent, OD and Learning functions at Pfizer, AkzoNobel, Novartis, Fujitsu Consulting, Fujitsu-Siemens Computers and Compaq. He is native to the U.S. and has lived in Italy, Germany, Switzerland and The Netherlands. Elliott coaches leaders and leadership teams as they lead Transformations, helping them develop new mindset, tools and capabilities in the context of business problems. He is a thought leader in Digital and Disruptive Transformations and building networks of business and HR leaders to share best practices and drive above-market growth and business impact. He helps companies build Customer-centric Digital and Design-Thinking-based tools and capabilities. In the HR function, he helps companies build the Employee Experience and supporting new strategies and processes that drive business impact e.g. in leadership development, succession planning, high potential assessment and development, performance management and career development. Elliott has an MBA in International Business from Thunderbird, a Bachelors' Degree in Finance from Brigham Young University and Coaching Certification from Columbia University.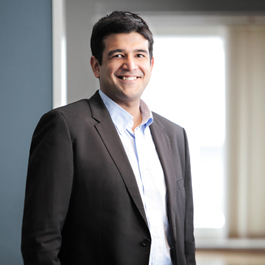 Utkarsh Sharma
Director
Utkarsh completed a BA in electronics and electrical engineering, followed by a BA in electronics and laser engineering at MIT in Boston. After a summer intern with McKinsey in New York he joined Credit-Suisse in Singapore in the trading department and was fast-track promoted to an associate in their M&A department. He subsequently joined a social enterprise for migrant workers where he successfully helped the foundation to professionalize and grow; this NGO has been selected in 2013 as charity of the year by Barclays Capital. In 2013 he completed his MBA in St Gallen and post MBA he was lead associate for the divestiture of Sulzer METCO. Utkarsh brings M&A experience across a variety of industries, with a focus on Industrial Goods/Services (FMCG, Pharma, Building Materials, Telecommunications, e-Commerce) across Asia Pacific (Thailand, Malaysia, Indonesia, Philippines, India, Singapore) and Europe, Switzerland and APAC.
Claudine Crommelin
Partner
Claudine Crommelin is a partner at KennedyFitch. She joined the company after having worked at YESS International Consultants (part of the network of Egon Zehnder) as senior consultant and partner for the last 15 years. Claudine is a seasoned sparring partner for top management with high demands and ambitious individuals in the first 20 years of their career. She has been searching for management positions in a wide range of international business areas, with an emphasis on the industrial sector. She is an experienced career coach for high potentials where both clients and candidates benefit from her consulting on talent management and management development and has a track record in building long-term relationships with clients and candidates. Claudine started her career in executive search 25 years ago as a research associate with WardHowell Maes and Lunau where she stayed for 10 years, followed by Smeets & Lunau, an executive search boutique for high potentials, where she was a consultant. Claudine was born in the Netherlands and obtained a Bachelors in Information and Documentation in Amsterdam complemented by one year program at the Rietveld Art Academy.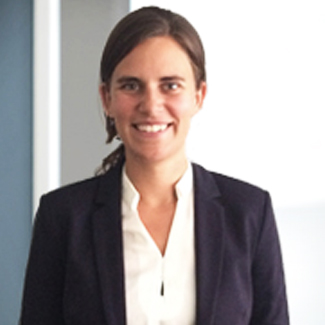 Miranda Swank
Director
Miranda is an international talent & executive search professional with a proven track record in end-to-end European & Global recruitment and in building talent pipelines for companies leading in their industry. She Joined KennedyFitch in 2010 and brings a broad industry expertise in: Biotechnology, B2B Food, FMCG, Agriculture and Industrial Goods. She has functional experience in Marketing & Business Development (Engineers/ Consultants plus top tier MBA), Supply Chain Management & Strategy, Corporate strategy, Plant & Site Management Miranda holds a Masters in Social Science, with a specialization in Human Resources & Culture, Organisation & Management is a graduate of the Management Acceleration Program at INSEAD. She has lived/ studied in The Netherlands, Switzerland, Belize & Guatemala.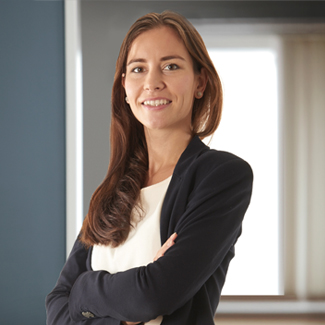 Franziska Seidel
Director
Franziska is a Director at KennedyFitch. She began her career in Recruitment and HR a decade ago in Germany, eventually specialising in Executive Search and the Digital Economy. Originally from Germany, she has previously lived and worked in Belgium, France, Germany, Monaco and Switzerland, always covering the EMEA region. At KennedyFitch she focuses on delivering outstanding leadership talent and HR Consulting to extraordinary companies in the Digital Economy. Before joining KennedyFitch, Franziska hired high-level profiles into the internet economy for a specialized boutique search firm. She helped to attract and hire top talent for some of the most successful companies in technology including Amazon, Expedia, Skyscanner, SoundCloud and other venture-capital backed start-ups. Franziska holds a Masters in Human Resources Management at SKEMA Business School as well as a Bachelor in International Business. Franziska is fluent in English, German and French.
Joyce Wicherts
Partner
Joyce brings 20 years of international HR experience across a variety of businesses and geographies within Philips. She built her track record in high growth, business turnaround and downsizing situations. Organization Change, Cultural Change, Leadership and Team Effectiveness have been recurring topics on her HR Agenda. She has extensive experience in HR Business Partner roles, as well as CoE roles in Talent Management, Capability Building and International Mobility and has worked with Philips based out of the Netherlands and India, and worked internationally with teams across the globe. Joyce holds a Masters degree in International Business Studies from the University of Maastricht, studied at Université Pièrre Mendès in Grenoble, France and complemented this with graduate programs in Organizational & Industrial Psychology at Nijmegen University. She is certified by McKinsey as Facilitator and Coach for Leadership Transformation and also member of several professional communities for international HR and HR Development.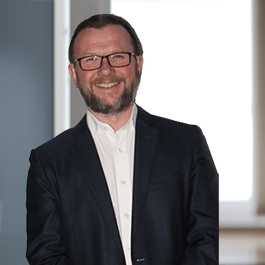 Philippe Duvivier
Partner
Philippe brings close to 30 years of national and international HR experience across a variety of businesses and geographies. He built his track record in high performance, customer centric and forward looking cultures, focusing on business transformation, culture change, capability building, people strategy, employee engagement and leadership effectiveness. Philippe has extensive experience in HR Director roles, as well as in consulting and projects in HR Transformation, Talent Management and Learning and Development, amongst others with Belgacom and Deloitte. The automotive industry has been a key sector for him and during the last 10 years with Toyota and Inchape, he held several senior positions including Retail Director, Customer Experience Director, and HR Director for the Nordics and Emerging Markets. Philippe holds a Masters degree in Psychology and a specialization in adult education. He is also an executive coach and member of several professional communities.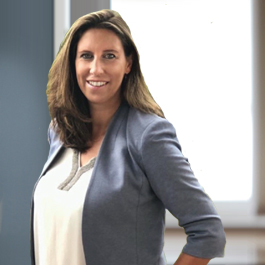 Annett Zippel
Partner
Annett Zippel is an HR Executive with more than 15 years of global HR practice across the life sciences, biotechnology, agriculture and chemical industry. Annett has a strong track record in transformational change projects in large multinational companies including culture change, organizational development and effectiveness and leadership team development. Before joining KennedyFitch she has been the Global HR Head for the newly created Biotechnology business at Novartis focusing on strategic talent pipelining and talent development projects. Annett is a certified Change Excellence Professional and a trained High Performing Team facilitator. She displays a strong passion and dedication towards Diversity & Inclusion particularly in the area of women in leadership and serves as mentor and co-chapter lead for the Basel "ThriveforMentoring" initiative.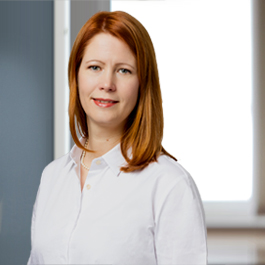 Joan Beets
Partner
Joan has over 14 years of HR experience within leading organizations in the Oil & Gas, HR Solutions and Flavors & Fragrances industries. She has held global and regional roles focused on HR Strategy, Organizational Development, Change Management and Talent Mobility. Combining an MBA degree from IMD with Coaching skills gained at HEC, she is able to balance both the business and human perspective in the work that she does and build strong connections with stakeholders. Her passion lies in creating inclusive environments in which people are encouraged and supported to be the best they can, through the use of data, technology and culture. She has lived and worked in Europe, Asia and the Middle East. Joan is a member of the IMD Alumni Advisory Committee and active contributor to various initiatives on gender equality.